RM48/mth for a Share Line
Enjoy MaxisONE Share Line with 10GB and Unlimited Calls for RM48/mth. You'll get 5GB for your DataPool and another 5GB for 4G weekends.
Share your data across family lines and multiple devices with DataPool.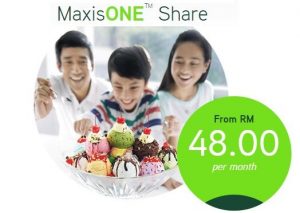 RM1 is all it takes
At RM1, you can choose to get your hands on either the latest gadgets or smartphones, unlimited entertainment, or unlimited roaming.